MacKiDo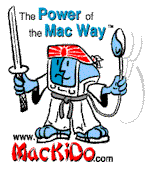 You may contact the editorial team for this website through the following email address:
mackido [at] mackido [dot] com.
Sorry for the less than idea web address construct. It is just another cost of the general failure to deal with spammers.



Catalogs
We are constantly seeking new content, especially reference catalogs, to add to this site. If you have something to contribute which may be useful for Mac users in general, please get in touch.