Pictures
Here are some various graphics/pictures that I use

For those of you who care, and like to customize your Macs, here are a few different pictures that I use.
This one is a PICT that I replace the startup PICT with. My little Mac-Pirate image. This is obviously a few years old.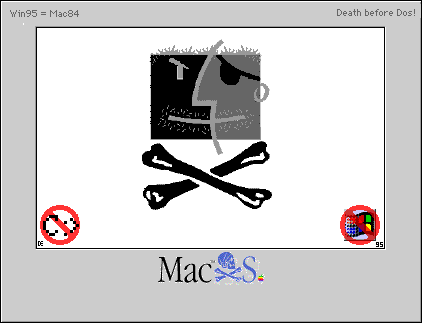 ---
Created: 06/08/98
Updated: 11/09/02
Top of page


Top of Section


Home