Apple Easter Eggs
Secret ROM Image (PCI & 7.5.2)
By: David K. Every
& Daniel Fanton
(C) Copyright 1999 DKE - All Rights Reserved.

On a PCI PowerMac (desktop computer only) type "secret ROM image" in any text application (i.e. Stickies), select it, and drag it to the desktop. A giant picture will appear of many Apple programers and engineers. These are the pictures of the people who worked on the hardware and low-level drivers for PowerSurge (the code name for the PCI PowerMacs).
Its primary location (besides the image which is in the ROM) of the trigger is in your System file (7.5.2 or 7.5.3) in the 'timd' resource at ID 30. There is a closing statement at the end saying "secrets lurk in ROM". This resource is the trigger, but the picture lies in the ROM. There also appears to be a fix in ID 30 of the 'timd' resource of "System 7.5.2 Update" due to the new Drag Manager in System 7.5.3.
The secret ROM image cannot be triggered in System 8.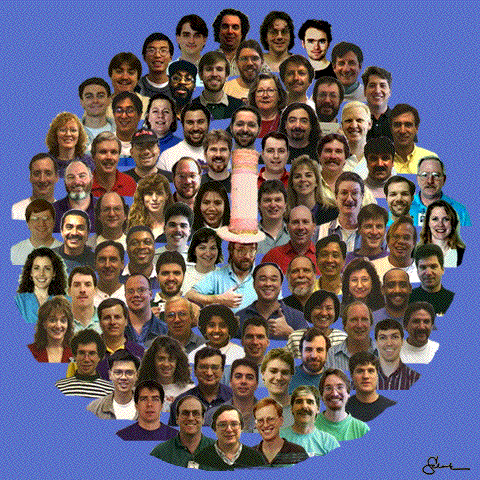 ---
Thanks to http://website.lineone.net/~lightsoft/downloads/Sucker.sit.hqx and a guy named Santiago for finding this tool for me. I was able to grab this image right out of my 7500.
---
Created: 08/26/98
Updated: 11/09/02
Top of page


Top of Section


Home