Mac Easter Eggs
Control Panel
By: David K. Every
& Daniel Fanton
(C) Copyright 1999 DKE - All Rights Reserved.

Editor Setup (1.2.1)
Leftovers from OpenDoc.
Duplicate the Editor Setup control panel.
Rename it to "About OpenDoc...".
Open the control panel.
Choose "About OpenDoc..." from the Apple Menu.
You will see a listing of all the people responsible for OpenDoc. According to an Apple engineer, they would have scrolled the list, but there wasn't enough time.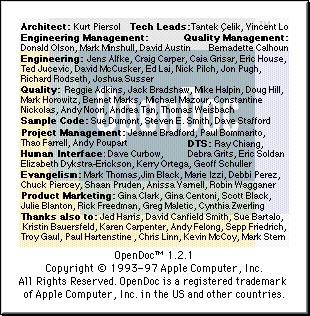 ---
Created: 08/26/98
Updated: 11/09/02
Top of page


Top of Section


Home